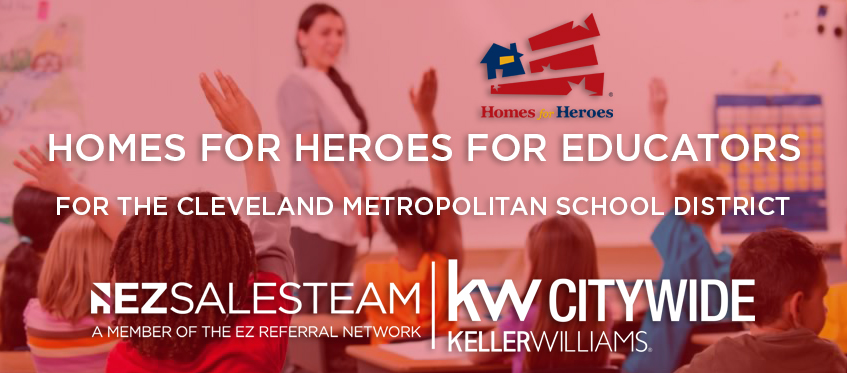 We Help Educators Save on a Home


Even with lunch time trips to the dollar store for supplies, peer drama, bullying, learning disabilities, parents and administrators, you still figure out how to give more to your students. Just as we rely on the patience, knowledge and virtue of pre-K, K-12 and post-secondary educators like you to educate the students, you can rely on us to give back to you and your family when you need a place to call home.

In our program all employees of the CMSD are eligible for these rewards.
On the job, you serve others. Now it's our turn to serve you.
Let us assist you by making the home buying, selling or refinancing process a breeze, and save you money in the process!

Contact us today and become part of the Homes for Heroes community with thousands of other educators! We will automatically connect you with our local specialists. They will contact you within 24 hours, answer your specific real estate and/or mortgage questions, and provide helpful tips. There's no obligation, so you're not committed to anything. We simply know our local specialist will provide you with valuable insight and experience.